About Us
Angel Nails and Spa
PROFESSIONAL NAIL CARE FOR LADIES & GENTLEMEN
910-246-2688
1150 Old US Hwy 1 ste 8 Southern Pines, North Carolina 28387, USA

Mon-Sat: 10am-19pm. Sun: Closed.
Walk-ins Welcome!

Welcome to our salon! Thank you so much for taking the time to visit us today. It is a privilege to serve you. Our goal is to provide you with the
highest level of customer Service and satisfaction. We pride ourselves in offering you a relaxing and rejuvenating experience.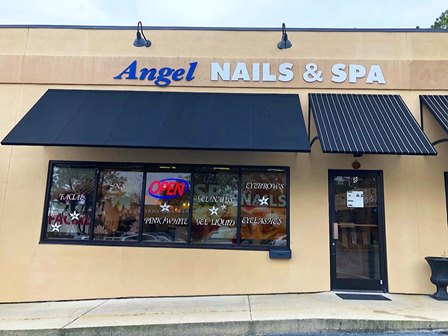 Promotions
Contact Us
Get in touch
Angel Nails and Spa
1150 Old US Hwy 1 ste 8 , Southern Pines, North Carolina, 28387, USA